The Sands of Mata Nui
KAPAKAPA NUI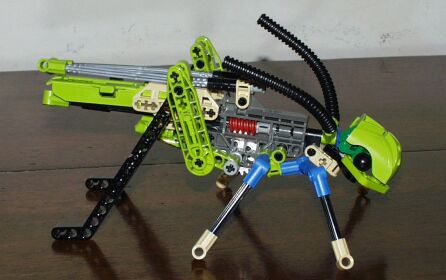 It is said that in the days when the Toa first walked upon the world, the skies were black with the wings of the Kapakapa Nui. The immense insects laid waste to the face of Mata Nui, devouring all that lay in their path and leaving nothing behind but bare soil and scoured rock.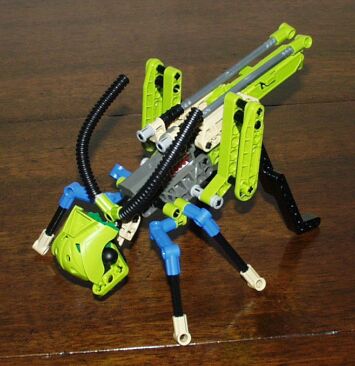 Today, the Kapakapa Nui seems a transformed breed. Despite their great size and scythe-like slicing jaws, they are harmless and even-tempered creatures, content to slowly graze upon grass, leaves and shrubs. Although their appetites may be as large as their armored bodies, they are uncommon enough that they do little lasting damage to the island's flora.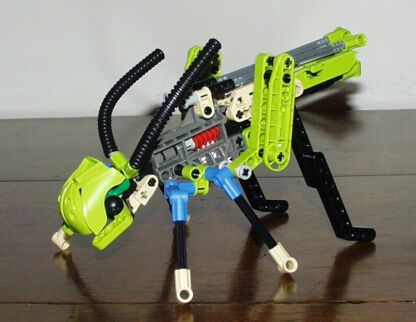 If threatened, a Kapakapa Nui will simply hop into the air and fly away with a deep droning of its wings, off in search of a more peaceful spot to graze. Their ringing call is also produced by these rapidly-vibrating wings, used by the great insects to commune with one another across vast distances at nightfall. It is a familiar and welcome sound for the Tohunga of nearby villages, and has been poetically described as a soothing lullaby.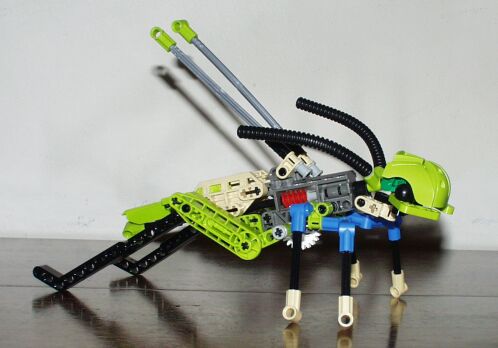 But what of the scourge of legend? What of the all-consuming swarm? It seems almost laughable to think of the placid Kapakapa Nui as a menace, but the Turaga of Mata Nui have never been quite sure. For now, they keep careful count of the numbers and feeding grounds of the Kapakapa Nui - and watch for signs of the Makuta's corrupting touch.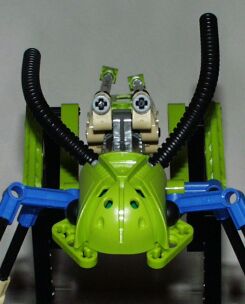 .
.
.
.
.
.
Page design, layout, and contents are by Clockwork Penguin Productions, and are not to be copied or linked to without express permission from CPP.

LEGOŽ is a trademark of the LEGOŽ company, which does not sponsor, authorize or endorse this site.
This site is not intended to be an infringement on any of the copyrights and trademarks of any company whose products or characters are mentioned within its contents. The Berry Market is for entertainment purposes only, and is an entirely non-profit operation.
Backgrounds courtesy of System F. Penguin-headed smilies courtesy of Miwa's Farm.





.
.
.