The Sands of Mata Nui
PAKIPAKI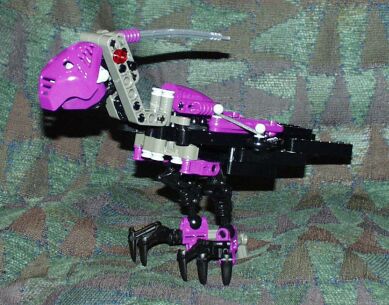 Pakipaki nest in large social flocks high in the treetops of Le-Wahi, where their constant squawking and chattering to one another can rise to a deafening cacophony. They feed on large seeds and fruits, leaving piles of shells and husks on the marshy forest floor far beneath their noisy congregations.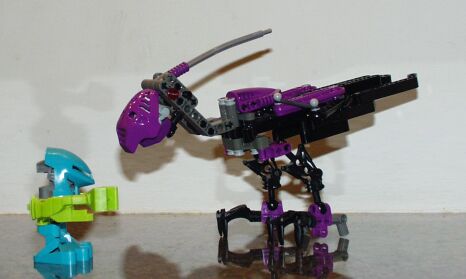 The Pakipaki is a highly intelligent bird, seeming to delight in soaring just out of reach of predatory Rahi as they screech with raucous glee. A swooping, shrieking flock of Pakipaki can harry even the hungriest beast into panicked retreat. The Pakipaki's dexterous beak, which it uses to delicately peel seed-shells, is nimble enough to deliver anything from a gentle pinch to a powerful bite, and can even be used as an extra claw as the bird scrambles from branch to branch.

Pakipaki seem to welcome the attention of the similarly talkative villagers of Le-Koro. They are easily trained, quite tolerant of riders and enjoy a thorough grooming. They are also innocently mischievous and slightly larcenous, and a Pakipaki-tender would do well to keep a close watch on any shiny or edible objects within the large birds' reach.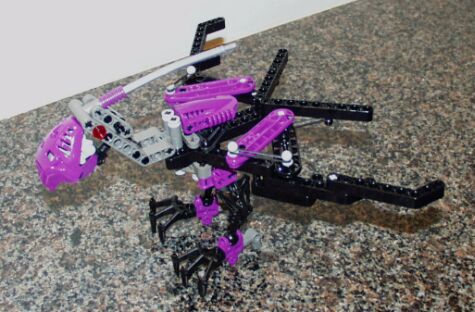 A Pakipaki's legs are positioned unusually far forward to balance the bird's large head and light torso. Most of its mass lies in its powerful wings, which can knock a careless rider end over end if he does not duck when the bird spreads them in preparation for flight. In the air, Pakipaki are astoundingly strong fliers, even with the added weight of a Tohunga rider. They lack the aerial agility of the Kahu, but their stamina and willingness to cooperate with their riders make them an important part of the Le-Koro air cavalry.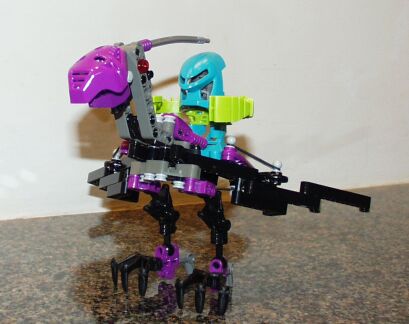 .
.
.
.
.
.
Page design, layout, and contents are by Clockwork Penguin Productions, and are not to be copied or linked to without express permission from CPP.

LEGOŽ is a trademark of the LEGOŽ company, which does not sponsor, authorize or endorse this site.
This site is not intended to be an infringement on any of the copyrights and trademarks of any company whose products or characters are mentioned within its contents. The Berry Market is for entertainment purposes only, and is an entirely non-profit operation.
Backgrounds courtesy of System F. Penguin-headed smilies courtesy of Miwa's Farm.





.
.
.