Wehirua are found in cave systems scattered across Mata Nui.
These rare but very dangerous creatures are blind, utilizing motion-sensing pits in their legs and their acute senses of hearing and touch to stalk and capture prey in even the most total of darkness.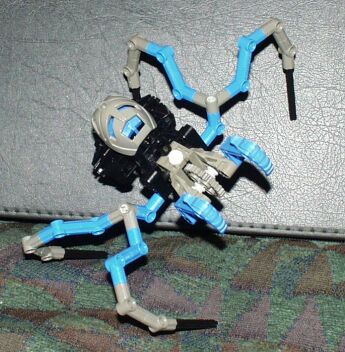 Wehirua are nimble jumpers, leaping from wall to ground to cave-ceiling with lightning speed and agility. Their four spindly legs are stronger than they appear and can easily pin moderately-sized animals to the ground. In the case of larger prey, a Wehirua will pounce, strike, and quickly escape to the shadows to await the inevitable result of its bite. The venom is not lethal; rather, it induces rapid and total paralysis in the victim. When the animal is helpless, the Wehirua moves in with serrated mouthparts whirling and begins to feed. Wehirua will only feed upon living prey.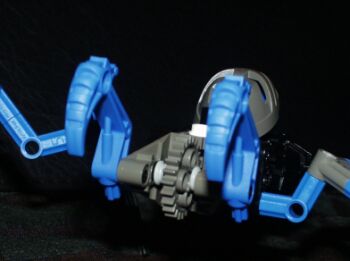 Highly territorial, a Wehirua will not tolerate the presence of another of its kind within its hunting ground and will viciously battle any invader that ventures too close. Seldom does a Wehirua build its own cave-nest; it is customary instead to inherit territory by defeating and devouring the previous owner.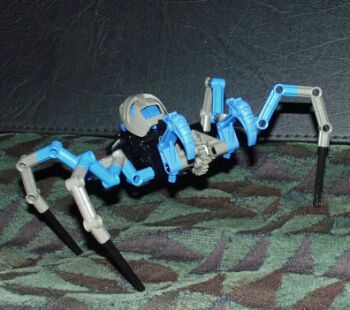 It is very difficult to elude a hunting Wehirua and almost impossible to escape one in its own caverns. Adventure-seeking spelunkers are therefore well-advised to keep a cautious eye out for the rent and shredded remains of Wehirua feedings and to depart any such areas with great haste.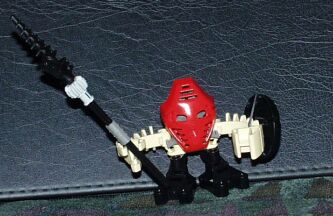 Occasionally a bold group of warriors will deliberately seek out a Wehirua's lair and attempt to obtain one of its fangs. The venom stored inside can be used to coat weapons for hunting and defense of the village. It can also have medicinal uses, and if properly diluted and treated makes a powerful anaesthetic. These hunts are very dangerous, however, and will only be undertaken in times of great emergency. A Wehirua that loses a fang will soon replace it with a new one.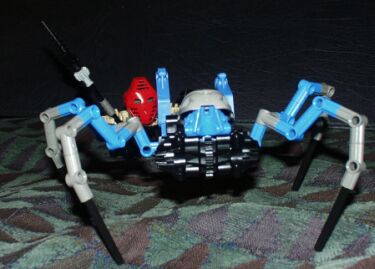 Wehirua were long assumed to be giant relatives of the Fikou tree spider of Le-Wahi. Some scholars of Onu-Koro, however, have suggested that despite their appearance, Wehirua may be more closely linked to Ussal crabs and other crustaceans. Only time and careful study will tell.
.
.
.